She's finally home!!!!!!!!!!!!!!!!!!!!!!
It seems like it's been forever but she finally was spayed yesterday and she is now home! So far none of the other cats have taken an interest in her, so for now I only have new pics of her cuteness.
She's not officially named yet but I have been calling her MIra (after
Miss Katrina Law
's character in
Spartacus
).
She is ridiculously playful, and even jumped off of my shoulder earlier square on to the floor (which made me a little nervous because she's all stitched up from the spaying..although I'm only 5' 3" that's a
huge leap
for a little one!!!). She purrs like a maniac though, and it's LOUD & NON-STOP!!!!!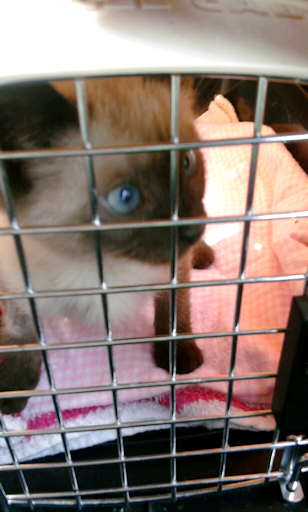 In her carrier coming home from
Bide-A-Wee
!
(
Collapse
)