The Farscape rewatch post is not going up today. I've been so behind on the internet and comms and life.. I'll try to get it up tomorrow.
My youngest bro is going to his Senior Prom tonight!! What!!!! It's just too weird...
Anyway... I am taking time to post a batch of pics from my
Newly hatched Green Anole lizard
(
Anolis carolinensis
)...
She's so cute!!! (I'm calling her a she for now just because). In fact I still have to set up her new diggs!
oh, and if you're wondering why in some pics she looks more green and in others more brown, that's because she changes colors (only browns & greens).
Oh Hai there..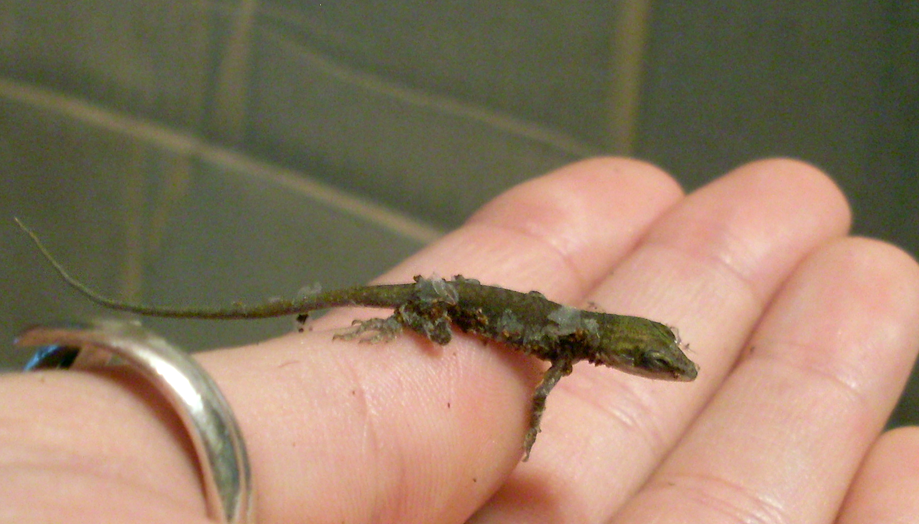 This is how I came into the world.. mommy, clean me off!!
There.. that's better!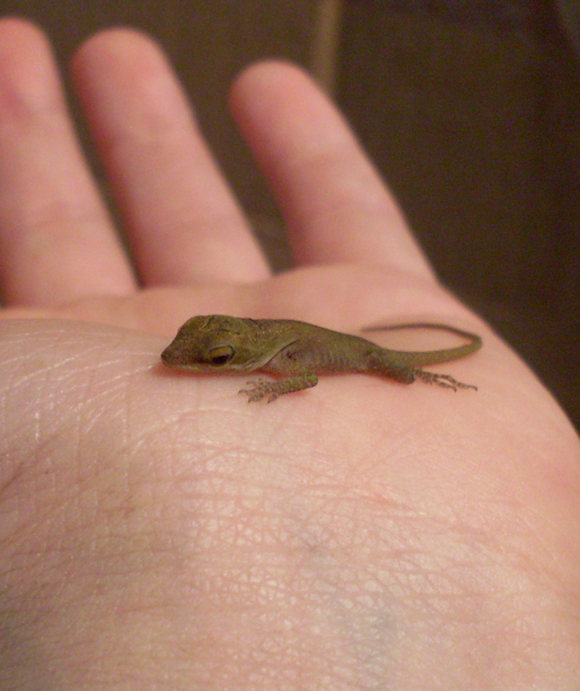 I love to cling to my mommy's hand and fall asleep...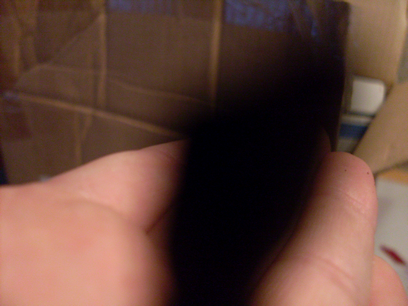 Just kidding!!!!! I like to leap onto things.. and wanted to carefully inspect the camera lens.. see the silhouette of my tiny head?
Current Mood:

mischievous